Today I took a bus ride to the neighborhood I grew up in as a teenager. It was pretty hot and I was regretting carrying everything I had with me in a messenger bag. I had my laptop, books, a few other things plus my Canon G3 camera. I was glad I brought the camera with me because I was able to take photos of the outside of the apartment we used to live in.
We moved to Bayside when I was 16 years old. It was like heaven for us because we lived in some pretty rough neighborhoods from the time that we first came to NYC when I was 9-1/2 years old. At first we lived in Harlem for 5 years. We moved there because it was my father's last year in the US Navy, he was going away for a year on a ship that was homeported in New Jersey and he didn't know what he planned on doing when he got out. He met my mother here at the Brooklyn Navy Yard on a blind date in the early 50's and they were together until he died in 1986 from lung cancer. He was a big cigarette smoker. My grandmother, who was the superintendent of a building in Harlem then told my father the neighborhood was beautiful, "why don't you move in with me, until you get yourself settled." Well, her enthusiasm for us to come to New York resulted in her telling a mistruth (lie) to get us here. After we left Harlem, we lived in Corona, which was another rough neighborhood but not quite as bad as Harlem was at the time. A lot better but not nearly as nice as Bayside.
We moved into this apartment: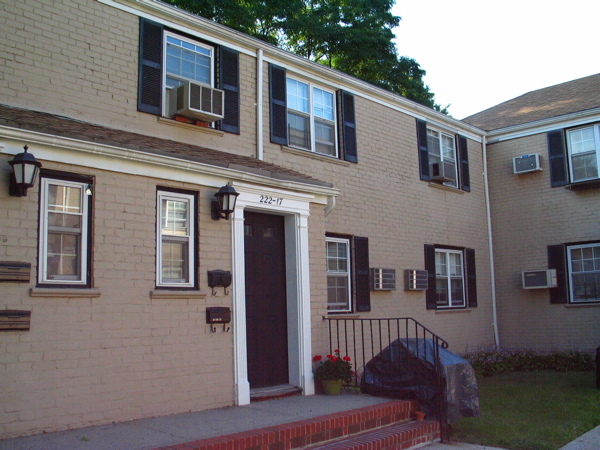 My father was pretty strict back in those days. Sometimes it felt like we were onboard a Navy vessel. He used to keep pretty close tabs on us so naturally we would find ways to rebel and have our own way.
This is a picture of the back of the apartment. The small middle window is the bathroom window. The larger window to the right is the kitchen window and the large window on the left was my brother Vernon's and my bedroom. Even though the apartment was on the first floor there was a pretty big drop to the ground in the back. I used to sneak out of the house using that window. Very carefully, I might add.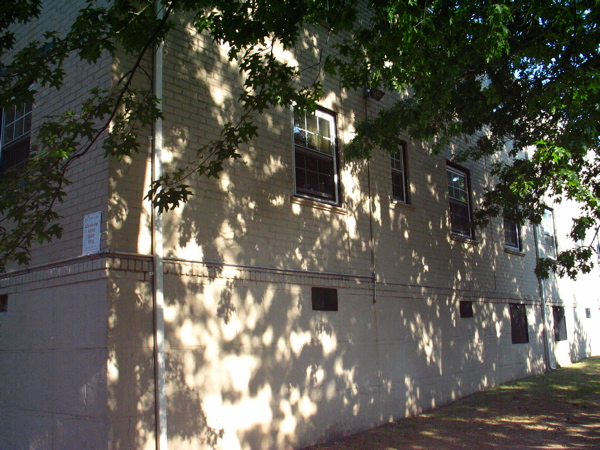 One time Vernon, my sister Pauline and I cut school with a bunch of our friends and threw a party at home. After the party was over, my sister cleaned up the place so that there was no evidence my father could find. She made one mistake though. She threw all of the cigarette butts out of my window. I didn't know she did that but I don't even know if I would have cared at the time. My father discovered those butts. He interrogated us to no end. No matter how much we lied about it, one of us eventually caved in and told him the truth. He was pretty slick. It was very hard to pull the wool over his eyes. I don't remember the consequences of that event but it was the beginning of a harrowing relationship between my father and us. He was so disappointed that we were cutting school and drinking with the locals. He always tried to keep us from hanging out with bad influences but he was failing in his quest.
I wish I could go back to that time and do things over but that's impossible. I wish I could have made right the things I did wrong and had a better relationship with him. Hindsight is 20/20. He was a good man. I miss him. Today's visit to Bayside flooded me with memories of him.
This is the courtyard where that apartment is.